CSS 2014 Easter Automation Open Days at Llantarnam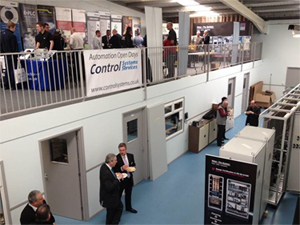 Thank you to all who visited our Easter Automation Open Days last week. If you were unable to attend you were missed.
The team at CSS and our business partners enjoyed hosting the event and meeting all those who attended. From the feedback supplied it was clearly well received.
'Very informative and well structured. It was definitely worth the visit' … BR (Magor)
'An informative day with a good mix of exhibitors & speakers' … CH (Newport)
'The suppliers were informative and eager to help out with any of the subjects approached' … CL (Port Talbot)
'Atmosphere was great, not pressured very friendly and inviting' … CP (Burton upon Trent)
'We were warmly welcomed and looked after all day' … CL (Port Talbot)
'Something of interest for all with chances for detailed discussions' … CP (Burton upon Trent)
'Overall an enjoyable and informative day' … PD (Port Talbot)
In the interests of future events we would appreciate any feedback, particularly with regards to timing and content.
Finally, congratulations to Lee Bramald from Flamgard Engineering Limited, who is the winner of the raffle for the Parrot AR Drone 2.0 Power Edition!