Control Systems Services became a Fluke stockist in 2014. We currently hold stock of a number of Thermographic Cameras along with other items from the Fluke range including Voltage and Continuity Testers. Below is a list of some of the cameras currently in stock – All the cameras we stock come with Fluke Connect.
Performance Series
Fluke Tis20 Infrared Camera (fixed focus camera with 120×90 resolution and three presets of IR-Fusion® with AutoBlend) – £1,295.00, Current Offer Less 10% £1,165.50 
Fluke Tis45 Infrared Camera ( Manual Focus 160×120 resolution and IR-Fusion® with AutoBlend and PIP mode) – £2,095.00, Current Offer Less 10% £1,885.50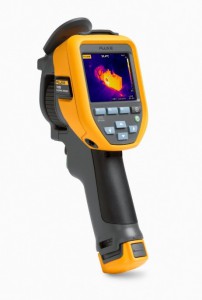 Professional Series
Fluke Ti200 Infrared Camera (ruggedized high resolution 640×480 capacitive touch screen, Fluke IR-Fusion® technology with AutoBlend™ mode, IR-PhotoNotes™ Voice recording,  annotation, and much more)- £4,705.00, Current Offer Less 10% £4,235.50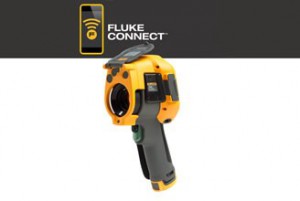 Prices quoted are exclusive of VAT and postage. For more information on our range please Contact Us.
General Specifications Ti400-Ti200