For a limited time only Fluke are offering an additional 5% discount off their TiS20 Thermographic Cameras. This brings the cost of the camera down to  £1,100.75 (ex VAT) when purchased direct from Control Systems Services.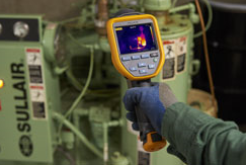 The TiS20 is a fixed focus infrared camera with 120×90 resolution and has three presets of IR-Fusion with AutoBlend making documenting problems quick and easy. The TiS20 provides industrial performance for troubleshooting and comes with Fluke Connect for Wifi communication direct from the field. All of Flukes thermographic cameras come with Fluke SmartView IR Analysis Reporting Software.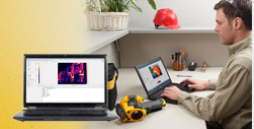 This offer is only available for orders placed between 1st November to 31st December 2017. Contact Control Systems Services office on 01633 868168 for more details or email info@controlsystems.co.uk.